Certified
Business
Enterprise
District Electrical Services (DES) provides a full range of electrical services to commercial and property management clients. DES has served the Washington, DC metropolitan area for 30 years. Each DES team member — estimators, project managers, foremen, journeymen and apprentices – participates in ongoing education and professional development. With a highly trained 90-person staff, we have the flexibility to deploy a team to meet the electrical needs for commercial construction and residential service.

The success of our business is an outcome of our thoughtful approach to clients objectives and requirements. Drawing on our knowledge, experience and close relationship with builders, we can enhance the electrical infrastructure for your project thus allowing for savings to be obtained up front and giving you the best value for your dollar. Our goal is to exceed your expectations through careful planning and delivering excellent quality, cost-effective projects..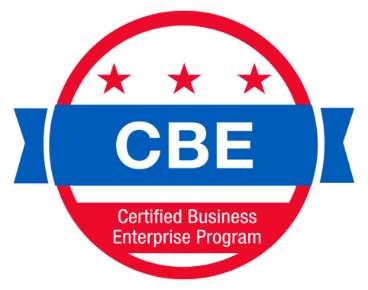 District Electrical Services is based in Washington, DC and is a CBE (Certified Business Enterprise) with the District of Columbia.
DES is a proud member of these organizations.
Why District Electrical?
District Electrical has the unique ability to tackle both major electrical projects that require months of planning and execution and emergency jobs that require immediate attention. Our 30 years working in and around Washington, DC gives us an intimate knowledge of the area's characteristics and electrical needs.
Round-the-clock operation and nimble response time
Fleet of vehicles – including bucket trucks
Cost-effective, professional service
Jobs delivered on time and on budget
Among our many Services, DES can be your Contractor for:
Multifamily Projects
Office Buildings
Retail Projects
Design Assistance
Government Facilities
Preventative Maintenance
Auditorium Stage Power & Lighting
BIM Coordination
Emergency Services 
Fire Alarms
Generators
AC Power Systems Distribution
Our Commitment
District Electrical Services was founded in 1991 to provide reliable service to customers across the Washington Metropolitan area, backed by customer satisfaction, fairness and safety for every project, large and small. And 30 years later, these remain our mission and core values.
More than just serving customers, we build strong relationships that leave a lasting impact. District Electrical is committed to total customer satisfaction that meets or exceeds customer expectations on every project.
DES hires many Washington residents and we're proud of their long-term dedication and committment to expanding their capabilities through innovative training and encouraging each other to empower creative and inspirational ideas.